How to Dress Well on a Budget for Men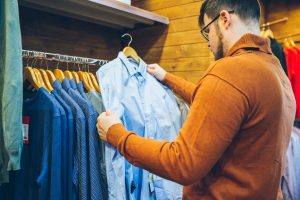 Men are typically not as self-conscious about clothes as women. Ask a woman to show you her closet and then compare it with her man! Even though men tend to dress comfortably and simply, it doesn't mean they don't pay attention to their personal image. They do want to look good and make an impression. If you are a man and want to dress well without burning a hole in your pocket, here are some tips for you.
Buy Timeless Pieces
Nowadays, we often hear ""keep up with the trend"", however, did you know that trends repeat themselves after a while? If you do not want to waste too much money on the latest trendy items, stick with the classics. Things such as leather jackets, slim-fit jeans and button-down shirts are items that wear well in any season.
Don't Just Choose the Cheapest Ones
More expensive clothes are often more durable. If you have a tight budget, try to shop for one item at a time instead of buying a bunch of cheaper options at once. Good-quality clothes tend to last longer, saving you the trouble of having to shop for a replacement. However, here's a tip. Selectively decide which items you want to invest in. The rest you can opt for cheaper options. A good jacket and a high-quality pair of shoes, for example, can improve your personal image when you mix them with a cheap t-shirt and an ordinary pair of trousers.
By knowing where to spend money, you can significantly cut costs in the long run. It's even better if you have a favourite brand in mind whenever you need something.